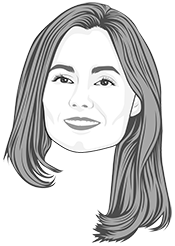 I am a Lecturer in Economics at the University of Liverpool and have a PhD in Economics from the University of Cambridge.
My research evaluates bankruptcy vis-à-vis recent U.K. legislative changes. I've also investigated gender discrimination at the top economics journals—with some interesting findings.
Beyond academia, I taught introductory to advanced Stata to HM Treasury, KPMG, the Welsh Government and Planned Parenthood; I've also done freelance software development and data analysis for the OECD, Las Vegas Review-Journal and Truckee Meadows Water Authority. Before starting my Ph.D., I worked five years at the OECD.
I'm from Pine Bluff, Arkansas (U.S.) and have an undergraduate degree from Hendrix College in Conway. I'm an avid fan of fantasy fiction—although I doubt that's something to be proud of—and love to play bridge. I'd mention my other hobbies, but they're even more boring.